Our Sponsors
Greenwich Cars & Coffee wouldn't be possible without the help from the local businesses that decided to sponsor our Season Finale this season. Find out more information about our sponsors below.
Miller Motorcars
Miller Motorcars of Greenwich, Connecticut is dedicated to bringing the finest in new and pre-owned motorcars to their loyal list of clients. Please accept our warmest welcome into the world of Aston Martin, Alfa Romeo, Bentley, Bugatti, Ferrari, Maserati, McLaren, Pagani, and Rolls Royce. The purchase of a specialty motorcar is just the gateway into an exciting journey in quality motoring and lifestyle experiences.
Our dedicated staff at Miller Motorcars are on call to guide you through the purchasing experience and ensure that your new acquisition gives you nothing but stress-free enjoyment now that your purchase is backed up by our award winning dealership's commitment to the servicing of your new or pre-owned automobile. Customer satisfaction is our number one priority--that's been our unwavering reputation since 1976.
www.MillerMotorcars.com
www.MillerMotorcars.com/contact.htm
@MillerMotorcars
Coffee Café Roasters
Coffee Café Roasters opened in August 2012 and is located on Greenwich Avenue. We are proud to say that since then we have grown in our quality and created a wonderful local relationship with the Greenwich community. We roast coffee on-site and fill the air throughout the avenue with our unique blends of coffee beans.
www.CoffeeCafeRoasters.com
@cfcfroasters
Carriage House Motorcars
Michael Schudroff was recognized as the dominant force in trading Rolls Royces and Bentleys. Founding Carriage House Motor Cars, Ltd in 1971, Michael's showroom became the perfect stage on which to exercise his remarkable depth of knowledge, his eye for just the right car, and his uncanny ability to match motorcar to customer.
Within one year after being made the official New York representative for Rolls Royce, Michael Schudroff's yearly sales surpassed that of the largest dealership in London, making him the largest factory authorized Rolls-Royce dealership in the world. While pursuing his career at Carriage House, Michael satisfied his own personal passion for cars by assembling one of the finest collections of rare post-war Rolls Royce automobiles in the world.
In 1995, CHMC moved its entire Rolls Royce and Bentley operation from Manhattan to Connecticut and has since expanded to selling, leasing, servicing Ferraris and Collectibles.
Carriage House Motor Cars dedicated team of professionals strives to deliver a unique experience to everyone who comes to visit. CHMC has become a meeting place for all those who share their passion for fine automobiles. It is no surprise then, that they are part of a group customers call the "CHMC FAMILY."
@carriagehousemotorcars
https://www.carriagehousemotorcars.com/about-us.htm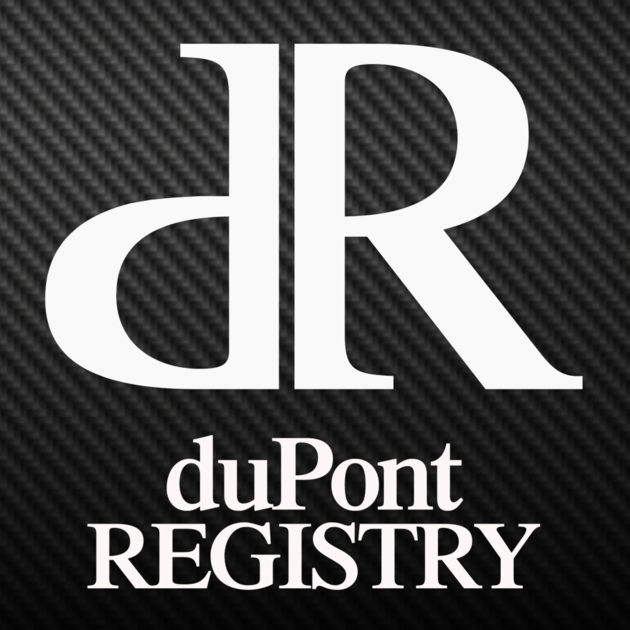 duPont Registry
duPont Publishing, Inc., founded in 1984 and headquartered in St. Petersburg, Florida, publishes five luxury/lifestyle titles that reach individuals whose net worth significantly exceeds what is traditionally considered upscale.
Today the duPont REGISTRY™ name is synonymous with providing a panorama of lavish and luxury items for sale from exotic and collectible autos to elegant homes, from sophisticated motor yachts to specialty gifts and gadgets for the affluent lifestyle.
After twenty years in the publishing industry, duPont REGISTRY'S™ monthly magazines continue to be the leading publications for the high-end marketplace. The magazine distribution list includes regular subscribers in all 50 states and 54 foreign countries.
http://www.dupontregistry.com/autos/
@dupontregistry
Shreve, Crump & Low
Shreve, Crump & Low is more than just America's most historic purveyor of fine gifts. We are a living, breathing institution for those who long to celebrate the traditional means of jewelry, watch and gift craftsmanship. "The Common" is our weekly editorial online journal for members of the Shreve, Crump & Low organization to better communicate and share what we are most passionate about with our family, friends, and visitors to our website.
While items discussed on "the Common" may be available for purchase, not everything we post, review or share will be sales oriented. Shreve, Crump & Low is a retail operation, you can visit us in-person at any one of our locations and consult with our passionate and knowledgable sales professionals to help you find the best options for whatever your fine gifting need may be.
Enjoy,
Brian Walker
https://www.shrevecrumpandlow.com
@shrevecrumplow
Sebass Events
Sebass Events and Entertainment was founded in 2009 by Sebastian Dostmann. Sebastian began his career as a DJ, offering basic entertainment services, and eventually grew Sebass Events into a full service event planning company that provides, planning, production, and decor services. Sebastian leads a team of highly talented event professionals who attend to every detail from start to finish. The team at Sebass Events has worked with many corporate and non-profit clients, such as Greenwich International Film Festival, Greenwich Hospital, Serendiptiy Magazine, Stratton Mountain Foundation and more. Whether helping to plan your wedding, execute a brand activation, or provide lighting and A/V for your gala, the Sebass Events team is happy to assist you in creating your ideal event.
www.SebassEvents.com
@sebassevents
Paragon Acura & Honda
Paragon Acura, located at 56-02 Northern Blvd Woodside, New York is happy to tell you that we've been serving the Long Island, Brooklyn, Woodside NY area for longer than many of you might have owned your current car. With those years comes invaluable expertise, which we put to your advantage. We're not just talking acumen on new Acura models, but used cars, service and auto repairs and perhaps most importantly, Acura financing.
We hand pick each member of the Paragon Acura team for their high level of competency, vast knowledgebase, eagerness to learn late-breaking technology, ability to relate to drivers from all walks of life, and commitment to keeping Paragon Acura a pressure-free environment, which if you ask many of our patrons, makes us a dealership in the rough.
Of course the best way to see for yourself the distinct experience you'll have at Paragon Acura is to explore our new Acura models; used cars; service department; financing; certified car parts in person, at 56-02 Northern Blvd Woodside, NY.
https://www.paragonacura.com/
@paragonacura
@paragonhonda
@paragondirect
DriveLine
DriveLine is the world's first social driving app, designed for seasoned enthusiasts and those looking to discover the thrill of driving for the first time. share your experiences behind the wheel with a global community through maps and videos.
To try it out follow the link below:
itunes.apple.com/us/app/driveline-llc/id1228601985?mt=8riveline-
https://www.driveline.club/
@driveline_app